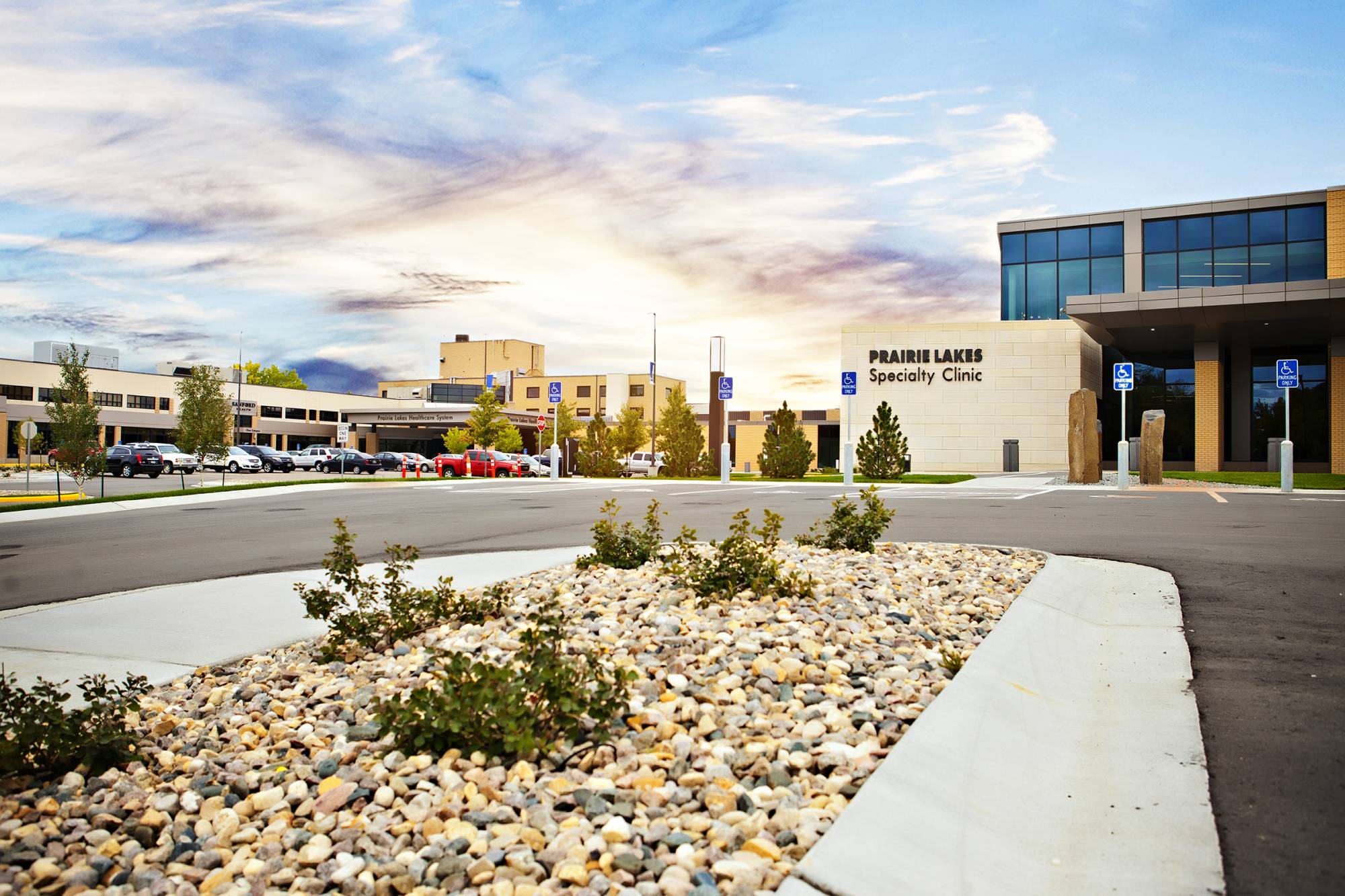 At Prairie Lakes Healthcare System (PLHS) the collaboration and dedication of our talented team of health care professionals allows us to offer specialty services like a major medical center, while still providing our patients with personal care and treatment close to home. As a rural, independent health care system we are dedicated to you - our friends, family, and neighbors. A relationship with you and our region is important and we welcome you to contact us with feedback about your experience.
Our staff strives for compassionate and quality care. Our physicians and leaders work to bring the latest in technology and techniques locally. Our organization has a strong vision of managing population health through developing services and establishing partnerships in the community and region. We are proud to be your regional leader. But more than that, we are proud to be your choice for quality health care.
---
PLHS at a Glance
PLHS is licensed to operate 81 acute care hospital beds including Labor and Delivery, Telemetry, Critical Care, and general hospital. Hospital services also include a 24-hour emergency department, surgery capabilities, Interventional Cardiology, and services providing diagnostics and imaging services.
PLHS also operates Prairie Lakes Cancer Center, Prairie Lakes Mallard Pointe Surgical Center, dialysis units in Sisseton, SD, Watertown, SD and Ortonville, MN, rehabilitation services, and specialty services. Specialty services are a focus of PLHS to bring needed care to the region. These specialties include Cardiology, Dermatology, Ear, Nose & Throat, General Surgery, Hospice, Home Care, Nephrology, Pulmonology, Urology, and Wound Care.