At Prairie Lakes Healthcare System, our mission is to make a positive difference in the health of the patients and communities we serve. It takes a village to manage large-scale vaccination events, and we are proud to have a supportive community to collaborate with for these events. We are stronger together.
If you are unsure if you want to receive the vaccine, we recommend reading credible resources to help you make your decision.
Hear from others who received a vaccine at our first Mass Vaccination Event:
Get a Vaccine
Make sure you are eligible. The South Dakota Department of Health determined South Dakotans ages 16 and older may receive a vaccine. Please note to receive the Moderna or Johnson & Johnson vaccine you must be at least 18 years old.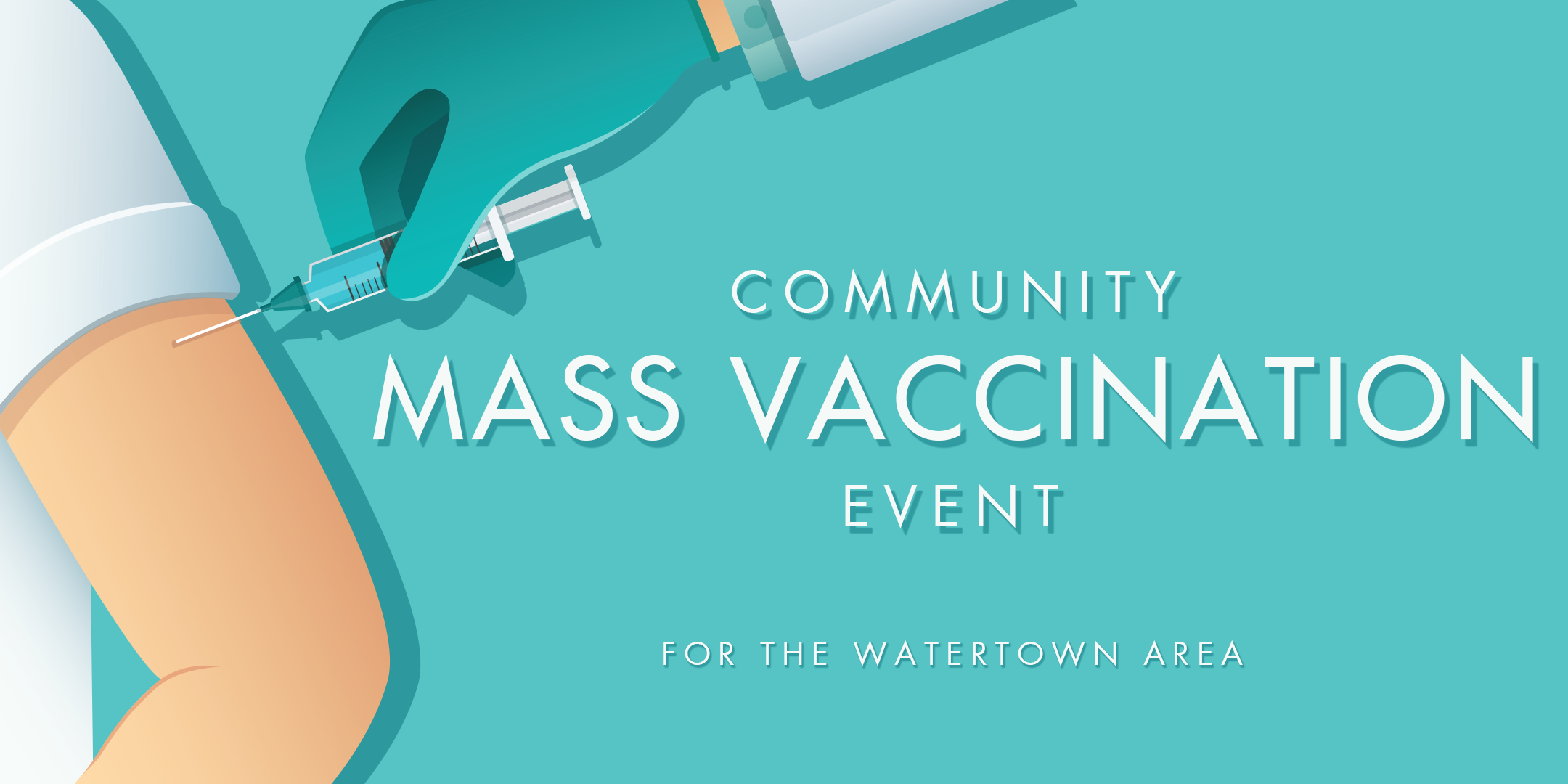 Vaccination Event in Watertown
A mass vaccination event is scheduled for Wednesday, April 14 at the Codington County Extension Complex. The COVID vaccine available will be Moderna. The minimum age to receive the Moderna vaccine is 18. Everyone who receives a vaccine at the April 14 event will automatically be signed up to receive their second dose on Thursday, May 13.
Walk-in 6:30 am – 1:00 pm on April 14.
Cost: Free
Date: First Dose - Wednesday, April 14, 2021. Second Dose - Thursday, May 13, 2021.
Location: Codington County Extension Complex
Eligibility: South Dakota adults ages 18+
Vaccine: Moderna
Please read the COVID Vaccination Packet before the event. This will help keep the system running smoothly during mass vaccination events.
pdf PLHS COVID Vaccination Packet Moderna (695 KB)
If you would like to save yourself some time on April 14, you can complete the consent form beforehand as well (page 1). The Watertown Library is able and willing to print a consent form for those who do not have access to a printer.
Appointments:
Appointments are optional. Those who register for the event will have a vaccine ready for them at their registered time. Residents who do not have access to the internet and need assistance signing up may call the Watertown Library at 605-882-6220. Your second appointment will be at the same time as your scheduled first appointment. You will not need to worry about scheduling a second appointment.
Schedule an Appointment on EventBrite
Timeline for the Vaccine to "Work"
COVID-19 vaccines teach our immune systems how to recognize and fight the virus that causes COVID-19. It typically takes two weeks after vaccination for the body to build protection (immunity). People are considered fully protected two weeks after their second dose of the Pfizer-BioNTech or Moderna COVID-19 vaccine, or two weeks after the single-dose Johnson & Johnson's Janssen COVID-19 vaccine.
Precautions and Guidance to Follow Once You're Fully Vaccinated
More from Prairie Lakes
On the Blog
Cancer Discussion with Dr. Rao Do I Need a Heart Screening? What is Nephrology? What is Dysphagia? Heart Healthy Recipes ENT Interview with Dr. Mancell