Prairie Lakes Cancer Center – support services, chemotherapy and radiation treatment is right here in Watertown.
Together we can have hope. Together we can rise up to fight your cancer. Together we can keep you closer to the ones you love, and provide you with the excellent care you deserve.
---
Mary's Story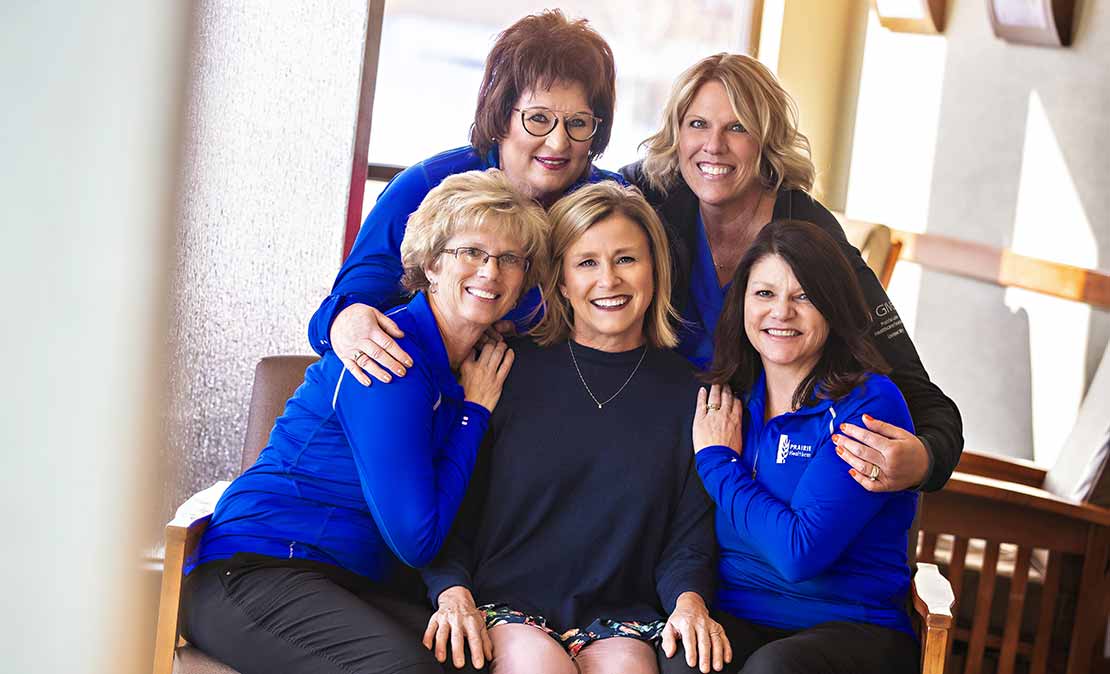 Ten years ago, Mary finished treatment for colon cancer at Prairie Lakes Cancer Center. Compassionate care close to home enabled Mary to maintain some normalcy with work and family through her six months of treatment. Ten years later, she is doing well and wants you to be aware of your own health and wellness.
"Talk to your doctor if something doesn't feel right. Get specific about your symptoms. If you're of age, schedule a colonoscopy! Precancerous polyps can be removed early to prevent colon cancer."
One thing Mary's learned as a cancer survivor is to never take life for granted. Health is a balance of both physical and emotional health. "Everyone should find one positive thing in their life each day. Many people live through cancer and other hardships – embrace life!"
Lloyd's Story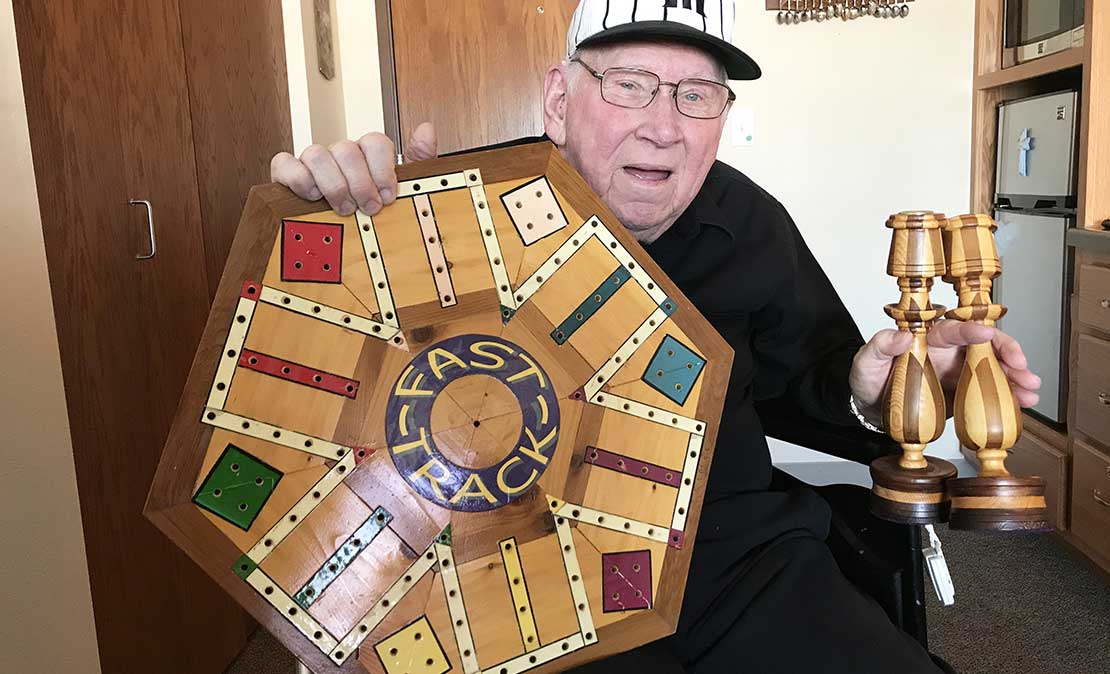 In 1979 Lloyd Christians started his own company Lloyd's Heating while raising his family in Watertown. Nowadays he's thriving at Edgewood as the President of the Membership Council, he organizes activities like card games and writes a weekly newsletter. He loves his family and being creative while woodworking, painting, and writing. Lloyd is a thriving colon cancer survivor. His cancer journey started in 2018, in Lloyd's words:
"My doctor wanted me to have another colonoscopy and suggested Dr. Schaeffer because he was very good, and he was sure I would like him. I met Dr. Schaeffer before my colonoscopy on September 18, 2018 and was completely confident that he would do a good job."
"During the procedure Dr. Schaeffer found a mass in my colon, took a biopsy of the mass, and found cancer cells in it. He wanted me to have that mass removed as soon as possible."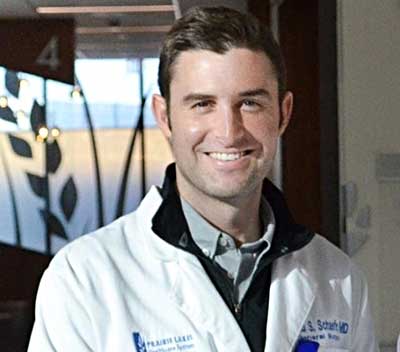 "We had a meeting on September 24th before the surgery. My two daughters and my wife were with me when he explained all that was to take place. We left with a good feeling that Dr. Schaeffer would do the surgery and very confident that it would be successful. My daughter said, "Dad you are so calm", and I replied that I have no reason to be worried about the surgery. He was recommended by my doctor and we all like the man. October 1st was the date set for the surgery."
"On that day Dr. Schaeffer came into the prep room before surgery and talked to us stating all was ready to go, so they took me to surgery, and I awoke feeling like nothing had been done. Further tests confirmed my cancer was gone."
"It was my sixth colonoscopy that detected my colon cancer. By screening regularly we were able to catch the cancer early and prevent it from progressing into a more serious state. Today I feel 100%, and a recent colonoscopy confirmed my colon was clean and gave a good report."
The American Cancer Society recommends those at average risk for colon cancer to start regular screenings at age 45. A colonoscopy doesn't take a lot of time, but this simple procedure offers a big payback: peace of mind. In many cases polyps and other suspicious growths can be removed during the colonoscopy to prevent colon cancer.
Save time and money with a Direct Access Colonoscopy.
Quick and easy interview to see if you qualify.
If you qualify for a Direct Access Colonoscopy, a consultation clinic visit is not needed - saving you time and money.
Please fill out the form below or call the General Surgery Clinic at 882-6852 for a phone interview to see if you qualify.