Radiologic technology plays an important part at Prairie Lakes in both the Cancer Center and the hospital. National Radiologic Technology Week, November 2 - 8, 2014, celebrates Wilhelm Conrad Roentgen's discovery of x-ray on November 8, 1895. Roentgen discovered x-rays in his laboratory, and revolutionized science and medicine as we know it.
Radiation Therapists & Dosimetrists at the Prairie Lakes Cancer Center treat cancer and other diseases in patients by giving radiation treatments. Prairie Lakes Cancer Center offers an advanced radiation therapy system called TomoTherapy. Unlike traditional radiation therapy equipment, TomoTherapy is a first-of-its-kind system that features an advanced CT scanner and the ability for 360-degree radiation delivery, all in one unit.
Radiation Oncology Staff in the TomoTherapy Room at the Cancer Center
---
RadiologicTechnologists are medical personnel who perform diagnostic imaging exams and administer radiation therapy treatments. Many technologists have cross trained and specialize in specific imaging techniques. Prairie Lakes relationship with Consulting Radiologists Ltd. (CRL) has provided the opportunity to expand on the type of imaging exams available in Watertown. Prairie Lakes RadiologicTechnologists work with Radiologists at CRL to provide services like breast imaging, nuclear medicine, and musculosketal imaging.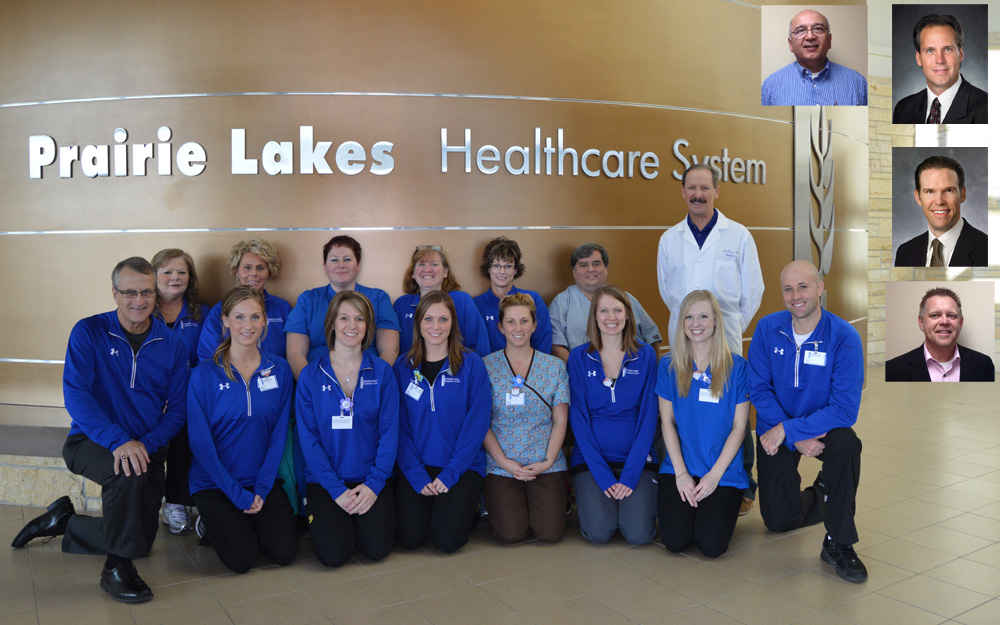 Radiology Staff with Radiologists from Consulting Radiologists Ltd.