The Prairie Lakes Healthcare System Patient Portal was recently updated to MyCareCorner! The new online portal provides patients with access to their medical records, to pay their bill, and more. For more information about MyCareCorner and to view User Guides, please visit our online portal page:
Prairie Lakes Online Patient Portal
New Patient Portal Users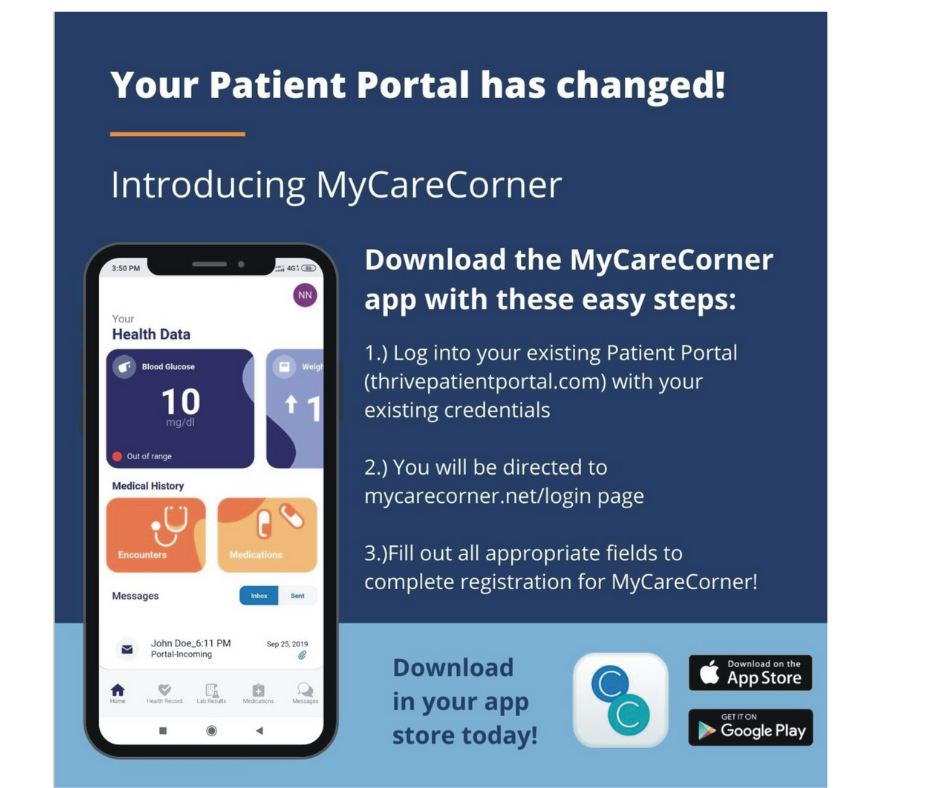 If you are a new patient, Prairie Lakes Healthcare System will send you an email to the email address you provide that includes instructions and a link to register and access your MyCareCorner account.
Existing Thrive Patient Portal Users
If you have a registered account on the previous Thrive patient portal, you will need to login to your old patient portal account at thrivepatientportal.com with your existing Username and Password. You will be redirected to the MyCareCorner login/registration page. Fill out the appropriate fields to complete registration for your MyCareCorner account.
Download the MyCareCorner Mobile App