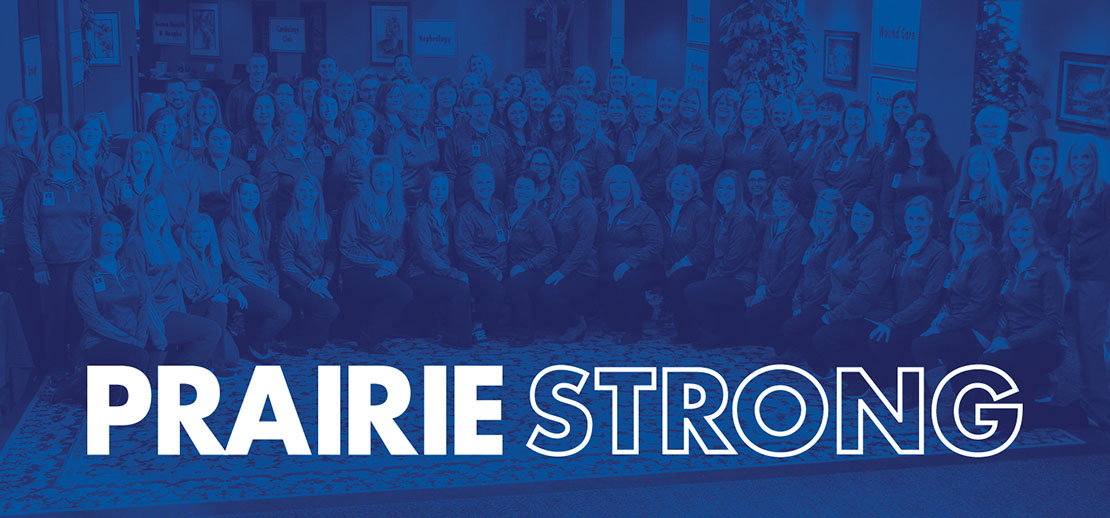 We are ready to provide safe care.
Through our increased safety measures, you can be assured local care is here and ready for you. Our specially trained and dedicated team continues to make a positive difference in the lives of our patients … and work together to remain Prairie Strong.
Prairie Lakes Team
Team members are specially trained. Personal protective equipment, counter shields, and other protective measures are in place to keep our team - and you - safe.
Cleanliness
There is a high frequency of sanitation using approved cleaners through-out all facilities.
Social Distancing
Please keep six feet from other patients during your time in our facilities. This includes while checking in at registration and time in waiting rooms.
Screening at Doors
Everyone is screened for COVID-19 symptoms upon entry. Expect for your temperature to be taken and to answer a few questions. Learn More
Limited Visitor Policy
This policy is to protect everyone entering our facilities. There are a few exceptions for patients like minors. Learn More
Telehealth
Video appointments may be an option. Discuss this opportunity with our team when scheduling your appointment. Learn More