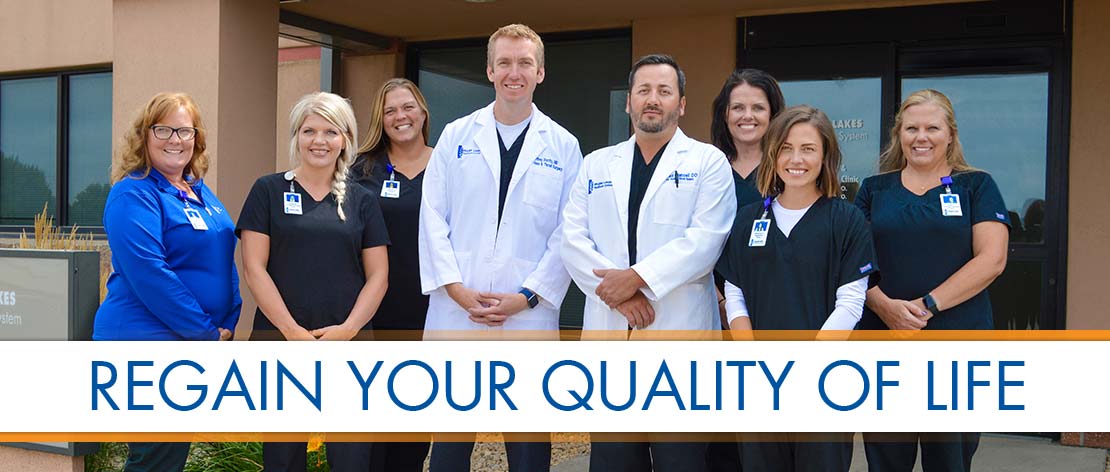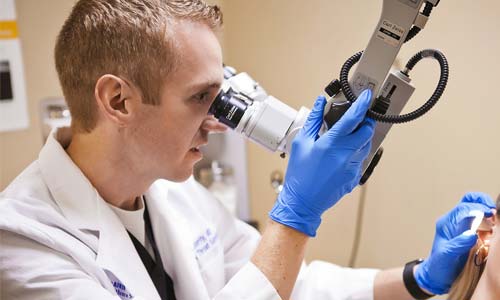 Prairie Lakes Ear, Nose, & Throat
When something doesn't feel right in your ears, nose, or throat, it can affect everything you do—including sleeping and breathing. Prairie Lakes Ear, Nose, and Throat Clinic can provide answers AND relief.
Dr. Dorrity and Dr. Mancell are here to help you regain your quality of life.
Call the clinic today: 855-215-5327
What to Expect at Prairie Lakes Ear, Nose, & Throat
Cleanliness
There is a high frequency of sanitation using approved cleaners through-out all facilities.
Social Distancing
Please keep six feet from other patients during your time in our facilities. This includes while checking in at registration and time in waiting rooms.
Screening at Doors
Everyone is screened for COVID-19 symptoms upon entry. Learn More
Limited Visitor Policy
This policy is to protect everyone entering our facilities. There are a few exceptions for patients like minors. Learn More
Brian's hearing was first tested when he was born, and after months of doctors' visits, his mother Makenzie learned that he was deaf on his left side. "Not enough families know of the importance of testing their children's hearing, especially special needs children like mine," said Makenzie.
Other Links