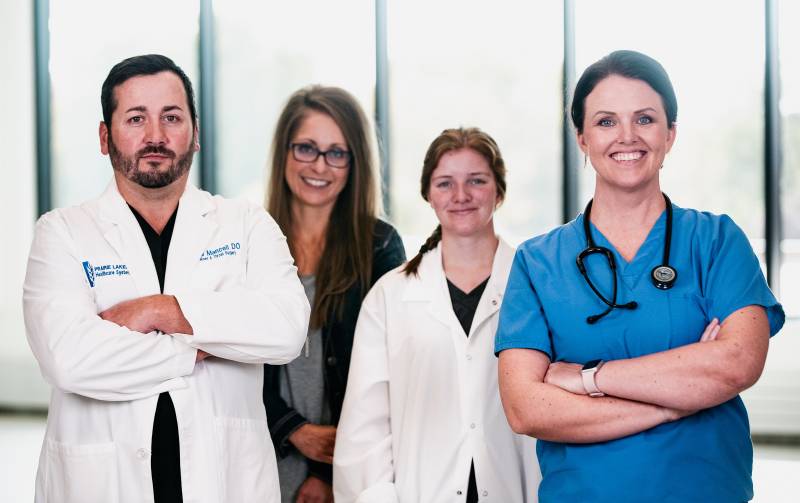 "I am proud to be associated with an organization that not only is focused on quality healthcare for our region, but also is a wonderful place to work. I can trust Prairie Lakes Healthcare System with care for my own family as I know the entire organization has a similar philosophy as my own, to provide compassionate and high-quality care to our patients."
- Stef Roby, PA-C with Prairie Lakes Nephrology.
Employee Benefits: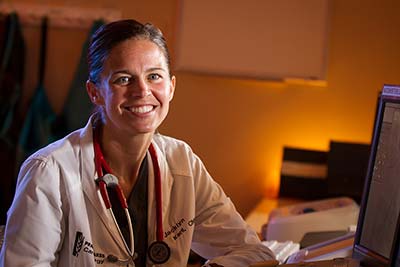 We know that when you're taken care of, you can take care of our patients and each other. Employees have options for medical, dental, and vision care insurance and employees receive discounts when using Prairie Lakes' services. Prairie Lakes makes raising your family easier with benefits like adoption assistance, paid bereavement leave, paid-time-off (PTO), and our employee assistance program. Flexible spending accounts are available to let you use pre-tax income to pay for out-of-pocket medical expenses and daycare expenses. We encourage staff to look to their future and offer tuition assistance for professional growth and contribute to employees' 403(b) plans.
Overview of Benefits:
Medical, dental, and vision care insurance
Adoption assistance
Paid bereavement leave
Paid-Time-Off
Employee Assistance Program
Flexible spending accounts
Tuition assistance
Retirement plans
Membership discount at Prairie Lakes Wellness Center
Employee activities and events
Cafeteria discount
Various discounts at businesses around Watertown
Apply Today!
We are proud to serve as a regional healthcare facility. Prairie Lakes Healthcare System fosters a collaborative, community-centric work environment, yet is big enough to advance services with new medical technology and procedures. You have the opportunity to be a part of one of the most advanced independent, rural healthcare systems in the country.