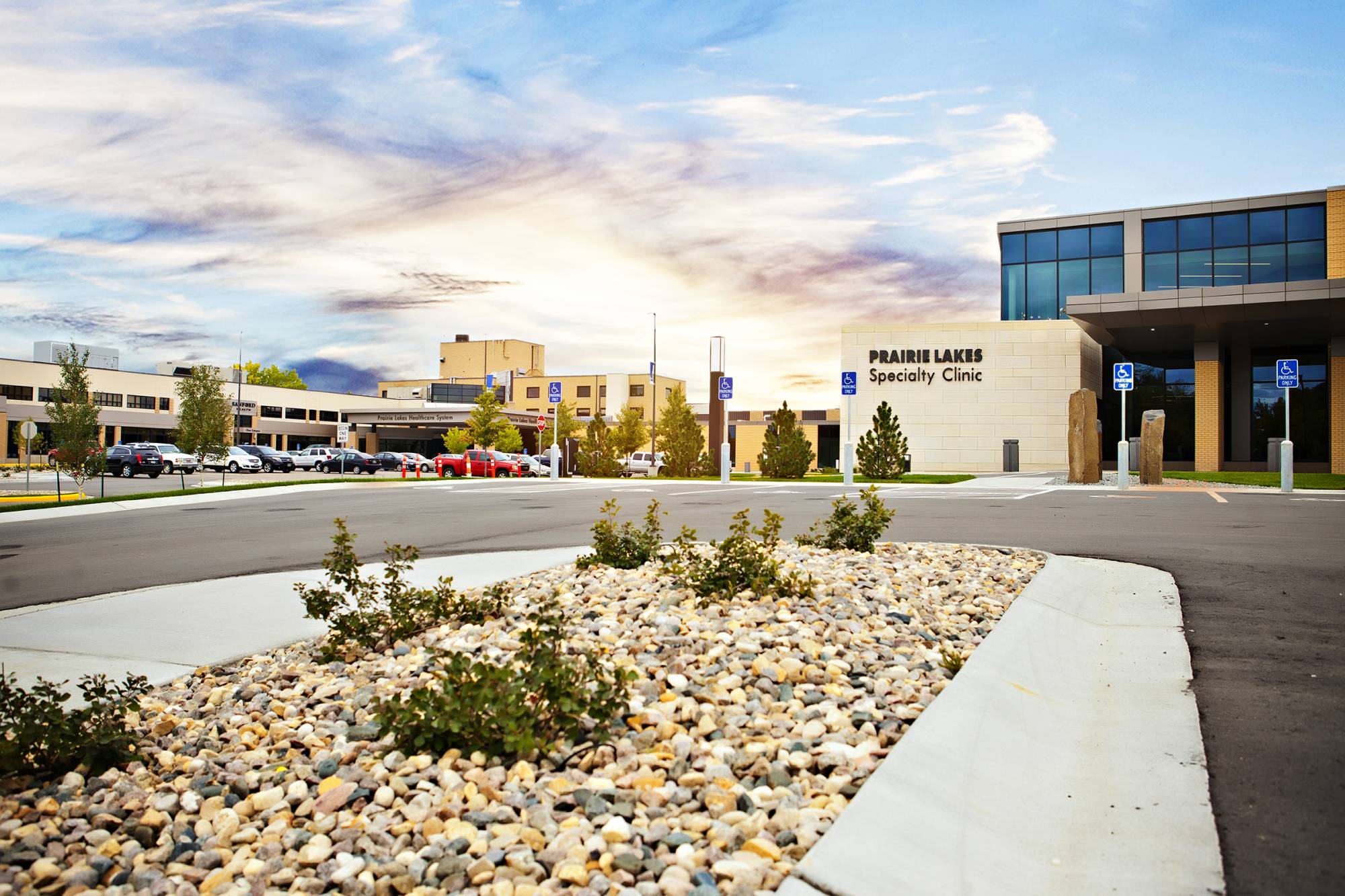 On behalf of our dedicated employees and physicians, welcome to Prairie Lakes Healthcare System. Our compassionate team is committed to your care and wellbeing.
Prairie Lakes knows our community and understands the nature of healing. Just like the people who work and receive care here, we our independent. Our team cares for 90,000 people in a ten-county region of northeast South Dakota and western Minnesota. Because of our independence, we are enabled to collaborate with other hospitals and healthcare systems to deliver the best care here and throughout the region. Thank you for the opportunity to care for you and your family.
Sincerely,
K.C. DeBoer
President & CEO
---
PLHS at a Glance
PLHS is licensed to operate 81 acute care hospital beds including Labor and Delivery, Telemetry, Critical Care, and general hospital. Hospital services also include a 24-hour emergency department, surgery capabilities, Interventional Cardiology, and services providing diagnostics and imaging services.
PLHS also operates Prairie Lakes Cancer Center, Prairie Lakes Mallard Pointe Surgical Center, dialysis units in Sisseton, SD, Watertown, SD and Ortonville, MN, rehabilitation services, and specialty services. Specialty services are a focus of PLHS to bring needed care to the region. These specialties include Cardiology, Dermatology, Ear, Nose & Throat, General Surgery, Hospice, Home Care, Nephrology, Pulmonology, Urology, and Wound Care.