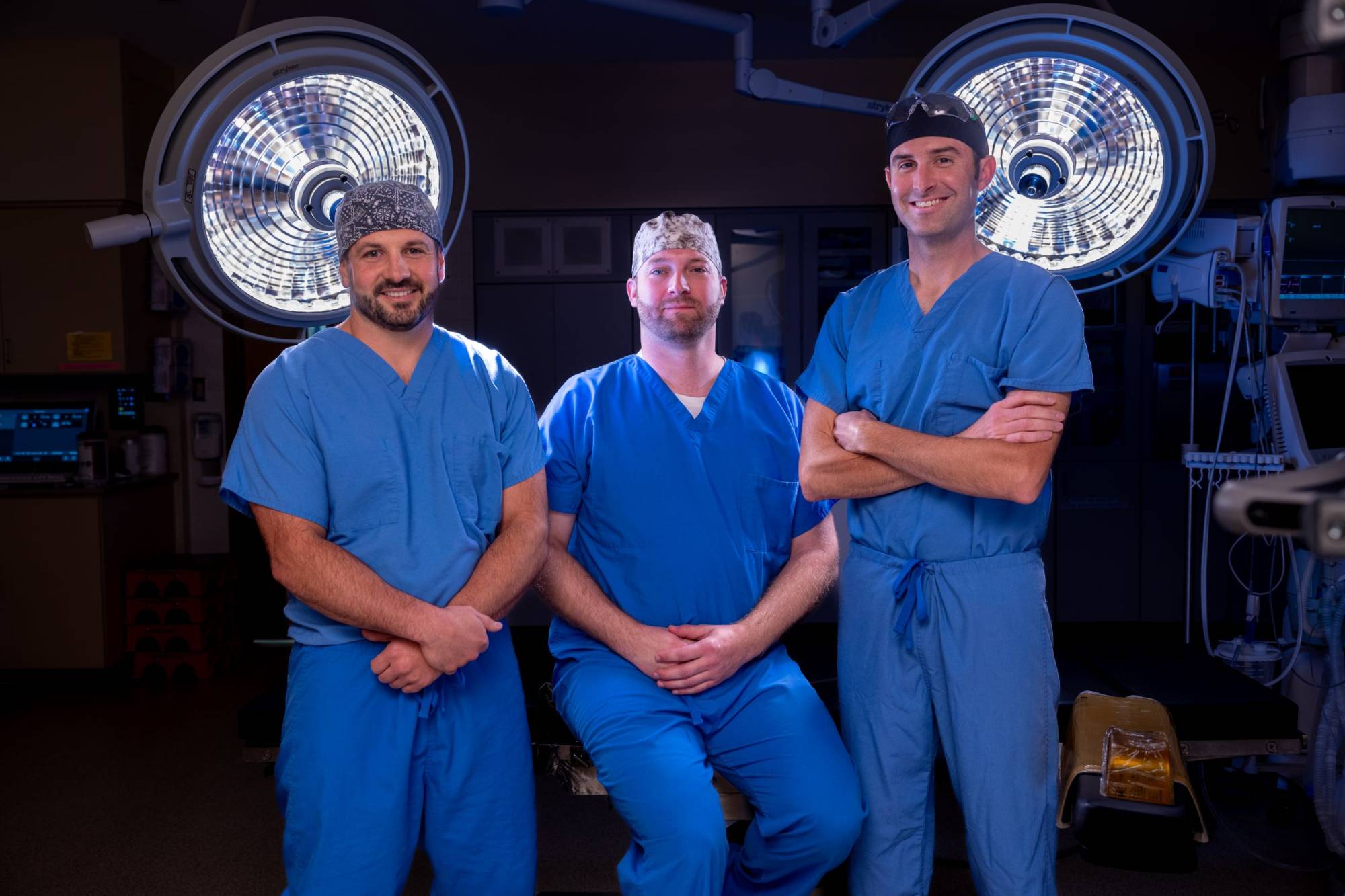 General surgery is a surgical specialty that focuses on medical conditions concerning the esophagus, stomach, small bowel, colon, liver, pancreas, gallbladder, breast, bile ducts, and thyroid gland. Dr. Greg Gerrish, Dr. Kendra Kamlitz, and Dr. Jacob Schaeffer diagnose and treat conditions at the Prairie Lakes General Surgery Clinic at Mallard Pointe with no referral required.
Common conditions seen at the General Surgery Clinic include:
Acid Reflux and Heart Burn
Breast Diseases
Gall Bladder Disorders
Hernias
Thyroid Disease
Colon and Small Intestine Disorders
Skin Lesions
Gastrointestinal Bleeding
Colon Cancer Screening and Treatment

Direct Access Colonoscopy Screening (Quick and easy interview to see if you qualify.)

Vascular Services
Using the latest laparoscopic techniques, our General Surgeons can perform procedures deep within the body without the need for larger incisions. Instead of the more-invasive techniques of the past, they make a series of very small incisions, through which a laparoscopic camera and tiny surgical instruments are used to perform the surgery.
The Prairie Lakes General Surgery Clinic is located in the lower level of Mallard Pointe Surgical Center at 1201 Mickelson Drive in Watertown. Patients may make and appointment by calling the clinic at 605-882-6850 or toll-free at 844-440-0740. No referral is required.