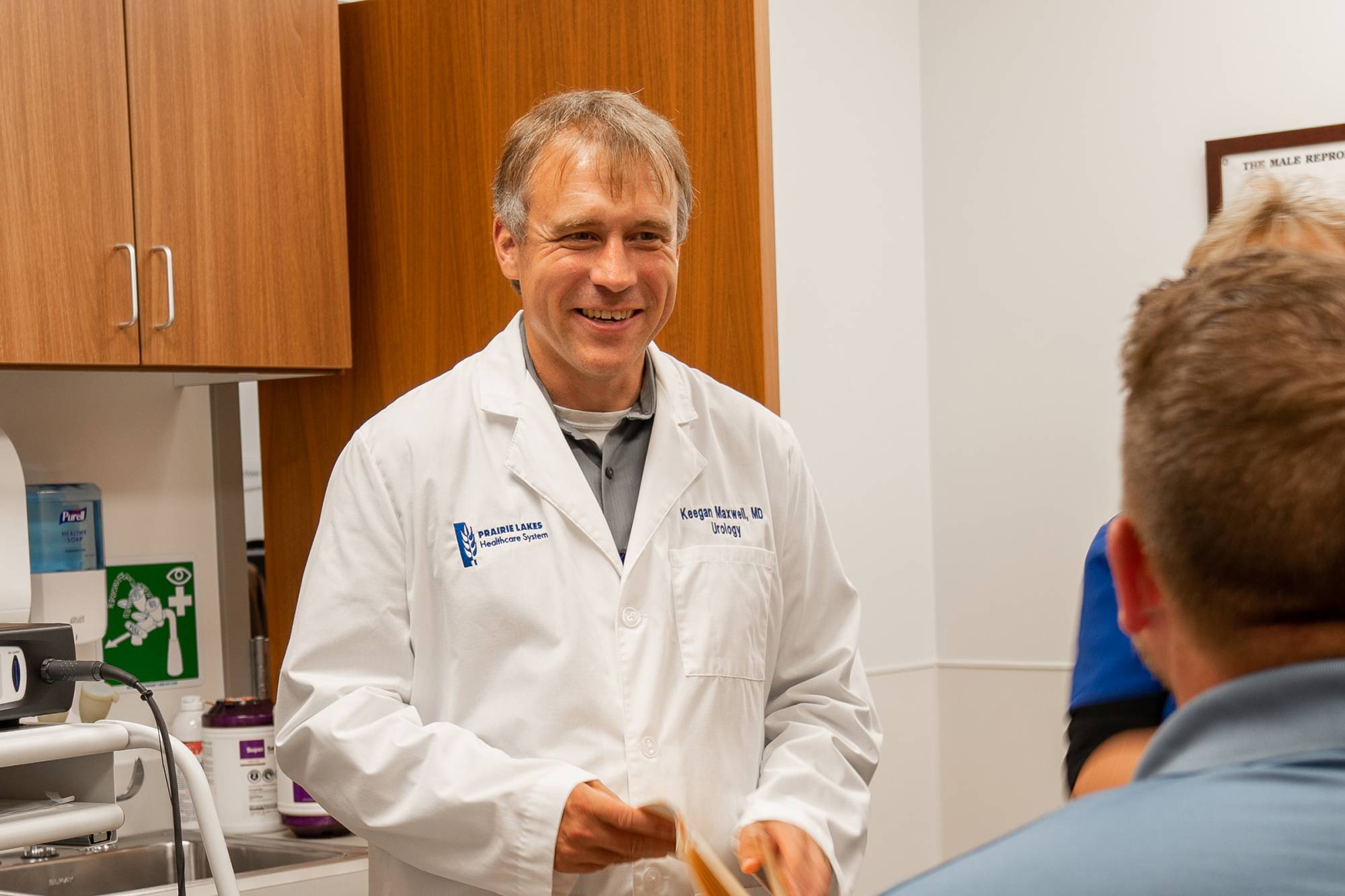 Prairie Lakes Urology offers comprehensive care to patients with urological disorders. Dr. Chris Adducci, FACS, and Dr. Henri Lanctin, FACS, specialize in adult and pediatric urology.
Common urological disorders:
Urinary tract infections
Interstitial cystitis
Bed wetting
Urinary incontinence
Benign prostatic hyperplasia
Prostatitis
Transitional cell carcinoma
Prostate cancer
Dr. Adducci is committed to treating urological disorders and providing comprehensive urological care including in-office prostate biopsies, cystoscopies and vasectomies. He has over 20 years of urology experience and is board certified in Urology.
Dr. Lanctin's approach to care is personable and patient focused with special attention to the sensitivity of common urological problems. He is committed to providing high quality, state-of-the-art general urological care, with a special interest in minimally invasive approaches to prostate cancer, such as cryotherapy and focal therapy.
The Prairie Lakes Urology Clinic is located on the 3rd floor of Prairie Lakes Hospital. For more information or to schedule an appointment, please call 605-882-6810. No referral is necessary.