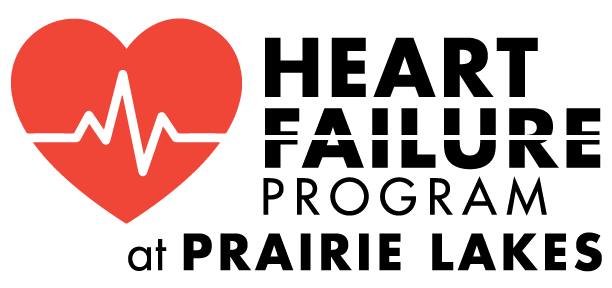 Heart failure occurs when the heart muscle is weakened and cannot pump enough blood to meet the body's needs for blood and oxygen. The Heart Failure Program at Prairie Lakes supports patients that have been diagnosed with heart failure. Our goal is to help patients and their family members manage heart failure symptoms with a tailored care management plan to improve quality of life and slow the progression of heart failure.
---
Heart Failure Program Details:

Patients who enroll in the Prairie Lakes Heart Failure Program have access to a team of professionals who want to improve their patient's quality of life, reduce emergency room visits, and prevent hospital stays. This team includes a nurse practitioner, an interventional cardiologist, nurses, dietians, and cardiac rehab therapists. Our team will get to know you and will help you understand your condition. A heart failure management plan will be personalized to you and your specific type of heart failure.
Education on your specific type of heart failure
Personalized symptom management plan
Nutrition and diet counseling
Cardiology Clinic appointments with Jacklyn Karli, DNP and physician
Weight and water retention monitoring
Remote monitoring with Pacemaker, ICD or CardioMEMS
Remote Monitoring:
Some patients qualify for a remote monitoring device which allows our team to track and check a patient's status without having the patient come in to be checked. Remote monitoring helps keep patients out of the hospital and at home. Heart failure symptoms usually appear only a few days before needing hospitalization. Our team can see, in real time, if a patient's status changes and can adjust the treatment before symptoms worsen if need be.
Prairie Lakes Healthcare System was one of the first facilities in South Dakota to implant a miniaturized, wireless monitoring sensor to help in the managemant of heart failure. The CardioMEMS HF System is the first and only FDA-approved heart failure monitoring device that has been proven to significantly reduce hospital admissions when used by physicians to manage heart failure.
In addition to CardioMEMS, our team is able to monitor patients through implanted devices; such as, a pacemaker or ICD (Implantable Cardioverter Defibrillator). This remote monitoring capability helps our team track the daily fluid status of heart failure patients with the protection of their device.
Patients who qualify can receive a specialized scale. These scales transmit data remotely along with the patient's implanted device. Our nurse practitioner can review these results and look for trends that could indicate a change in status or increase in fluid.
---
To schedule an appointment or for more information about the Heart Failure Program at Prairie Lakes, please call 605-882-7777.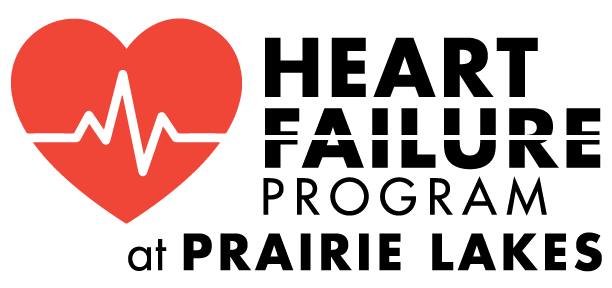 More Resources:
"What is Heart Failure?" by Jacklyn Karli, DNP "Heart Failure Q&A" with Jacklyn Karli, DNP