Prairie Lakes Healthcare System is proud to announce an upgrade to the MRI machine in radiology. The upgrade brings state of the art technology to the Watertown area, without having to replace the MRI's magnet.
The upgrade to a Signa HDxt 1.5T from GE Healthcare makes the MRI machine engineered for enhanced image contrast, reduced blurring, and reduced artifacts so your doctor can see more. This system also incorporates motion correction to help reduce the need for rescans. The update allows the exam to be much more patient friendly, for the patient who might be prone to claustrophobia, they spend significantly less time in the scanner. Prairie Lakes' radiology staff now can scan rapid high resolution imagining acquiring crisp 3D gradient images, even while the patient breathes.
Beyond crisper images, the upgrade has made available new scans for urology, nephrology, and orthopedic patients in Watertown. For example color coded CartiGrams are offered to detect osteoarthritis (a common joint disorder due to wear and tear on a joint) early and can be used to determine the best course of treatment.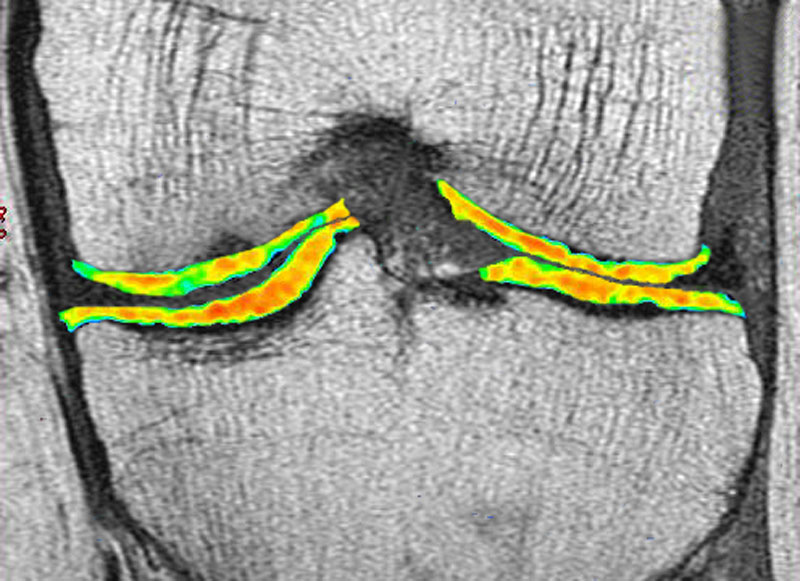 CartiGram of a knee