Prairie Lakes Healthcare System broke ground October 25, 2016 on a $40 million expansion project on the hospital campus. The campus has seen significant changes over the past two years; including a new 65,000 square foot clinic building, an east entrance canopy, and helipad relocation. Prairie Lakes is pleased to announce that the project is now nearing its end.
The strategically placed building, that is adjacent to the Emergency Department, allows quick access to the new rooftop helipad. The helipad will become operational within the next few weeks. Contractors and Prairie Lakes staff members are making finishing touches on the Prairie Lakes Specialty Clinic.
The Prairie Lakes Specialty Clinic will open for patient appointments on Monday, October 29, 2018. Specialty services moving to the clinic include cardiology, dermatology, general surgery, nephrology, pulmonology and urology. The clinic includes a lab, adding convenience for many patients needing those services in conjunction with their clinic appointment.
Physical therapy, occupational therapy, speech therapy and Glacial Lakes Orthopaedics will make the move to the Prairie Lakes Specialty Clinic to be on the same floor for patient convenience. The new rehabilitation therapy department will include a state-of-the-art therapy pool. A notable feature of the future therapy pool is a lift that lowers patients slowly into the water without having to use steps.
A Public Open House is scheduled for Tuesday, October 23, 2018. All from our region are invited to discover the Prairie Lakes Specialty Clinic between 2:00 – 7:00 p.m. A program and ribbon cutting at 4:30 p.m. will celebrate the completion of the expansion project.
Future Prairie Lakes Specialty Clinic Directory:

2nd floor:
Urology
General Surgery
Space for expansion
1st floor:
Cardiology
Nephrology
Pulmonology
Dermatology
Space for expansion
Conference Center
Lower Level:
Glacial Lakes Orthopaedics
Rehabilitation Services
- Physical Therapy
- Occupational Therapy
- Speech Therapy
Donors made a difference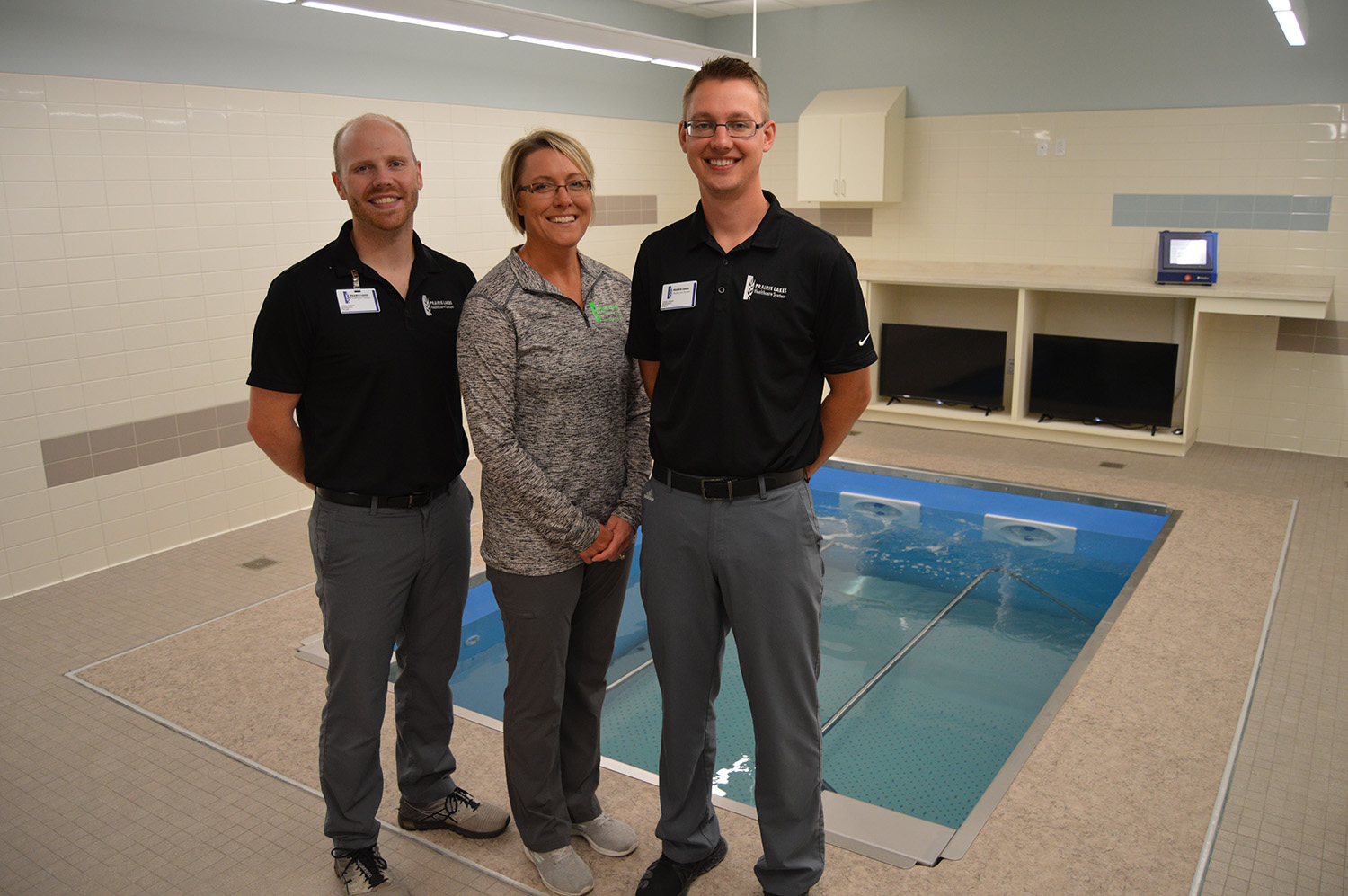 Donations to the therapy pool campaign by the Prairie Lakes Healthcare Foundation will enhance the lives of rehabilitation and sports medicine patients. The new HydroWorx 2000 Series aquatic therapy pool will be part of Prairie Lakes Rehabilitation Services, in the new location fall 2018.
The HydroWorx 2000 Series warm water aquatic therapy pool is designed to reduce pain, improve range of motion and enhance rehabilitation outcomes. The pool's technology and low impact environment will benefit patients young and old.
Therapy Pool Features:
Adjustable Water Depth with the Moveable Floor
Resistance Jet Technology
Underwater Camera Monitoring System
Underwater Treadmill
Zero Depth Entry with the Moveable Floor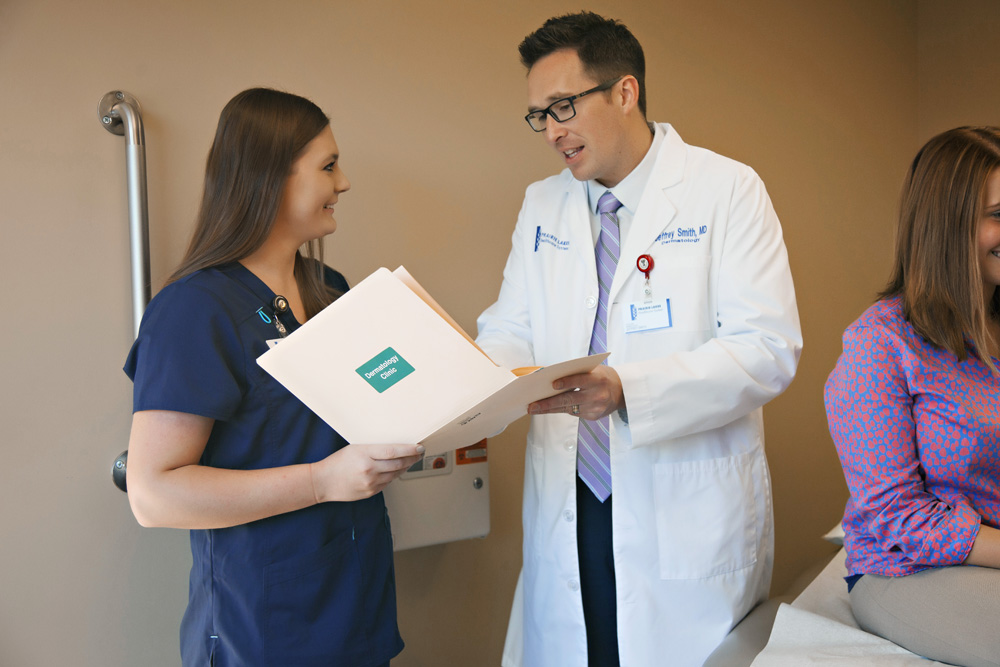 The focus of BASH 2017, a fundraising gala event by Prairie Lakes Healthcare Foundation, raised funds to purchase clinical phototherapy (light therapy) equipment to enhance dermatology services at Prairie Lakes. Phototherapy services enables Prairie Lakes Dermatology to help patients who suffer from severe skin diseases and can be more cost effective for patients and may free them from potential medication side effects. Three different units of phototherapy will be available in the Specialty Clinic.
Read more about the expansion project Foundation Medical Services