Prairie Lakes Healthcare System is pleased to welcome Radiation Oncologist, Joni Buechler, MD to our cancer care team. Dr. Buechler cares for patients at the Prairie Lakes Cancer Center and creates personalized treatment and therapy plans for patients diagnosed with cancer. With advanced radiation therapies, chemotherapy, mobile PET scanning, clinical trials, and an experienced oncology and hematology team, Prairie Lakes Cancer Center is equipped to diagnose, treat, and manage a large variety of cancers and blood disorders.
Dr. Buechler has a combined 34 years of experience as a radiologic technician, radiation therapist, nurse, and Radiation Oncologist. She earned her medical degree from the University of North Dakota and completed her residency in Radiation Oncology at the University of Iowa Hospitals and Clinics. She is board-certified by the American Board of Radiology.
Since 2014, Dr. Buechler has spent time at Prairie Lakes Cancer Center as a locum physician. Upon the retirement of Dr. Jeffrey Brindle, she assumed a full-time role. She and husband Jeremy come to us from Fargo, where she worked for almost 10 years. She enjoys being active with water fitness, going to the gym, hiking, and biking. She is addicted to Wordle and British TV. She loves animals, especially cats! She continues her quest in search of the perfect caramel roll. "So far, no one's is better than my Mom's," she says.
"I grew up on a farm in ND and am happiest in a rural community" said Dr. Buechler. "We look forward to becoming a part of this one."
You may schedule an appointment with Dr. Buechler by calling the Prairie Lakes Cancer Center at 605-882-6800. A referral is not required to schedule an appointment.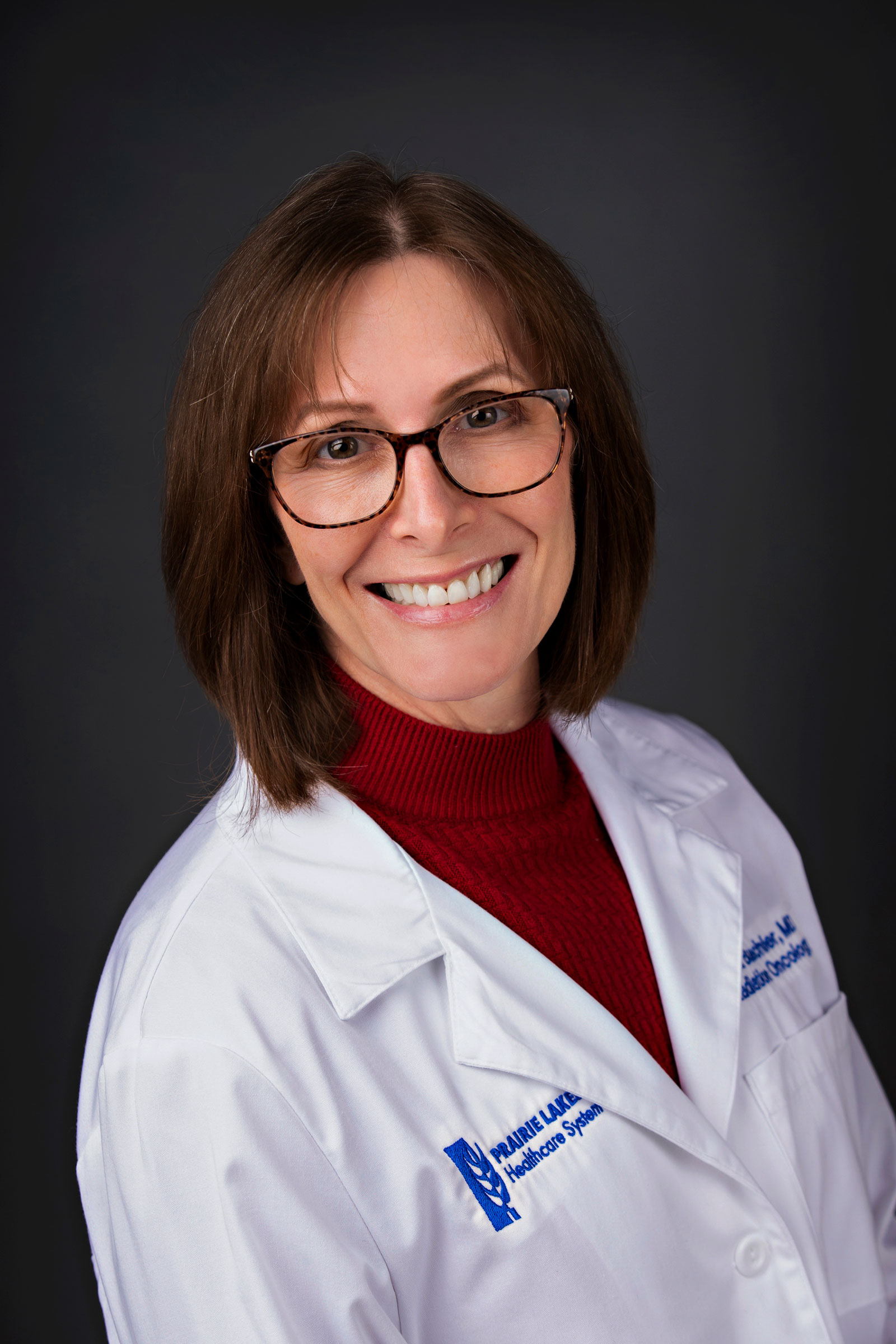 View Dr. Buechler's Doctor Profile