The Prairie Lakes Healthcare Foundation is honored to introduce a campaign that will enhance the lives of rehabilitation and sports medicine patients. Therapy Pool Campaign proceeds will help purchase a HydroWorx 2000 Series aquatic therapy pool. The therapy pool will be part of Prairie Lakes Rehabilitation Services, in the new location fall 2018.
The HydroWorx 2000 Series warm water aquatic therapy pool is designed to reduce pain, improve range of motion and enhance rehabilitation outcomes. The pool's technology and low impact environment will benefit patients young and old. Therapy Pool Features:
Adjustable Water Depth with the Moveable Floor
Resistance Jet Technology
Underwater Camera Monitoring System
Underwater Treadmill
Zero Depth Entry with the Moveable Floor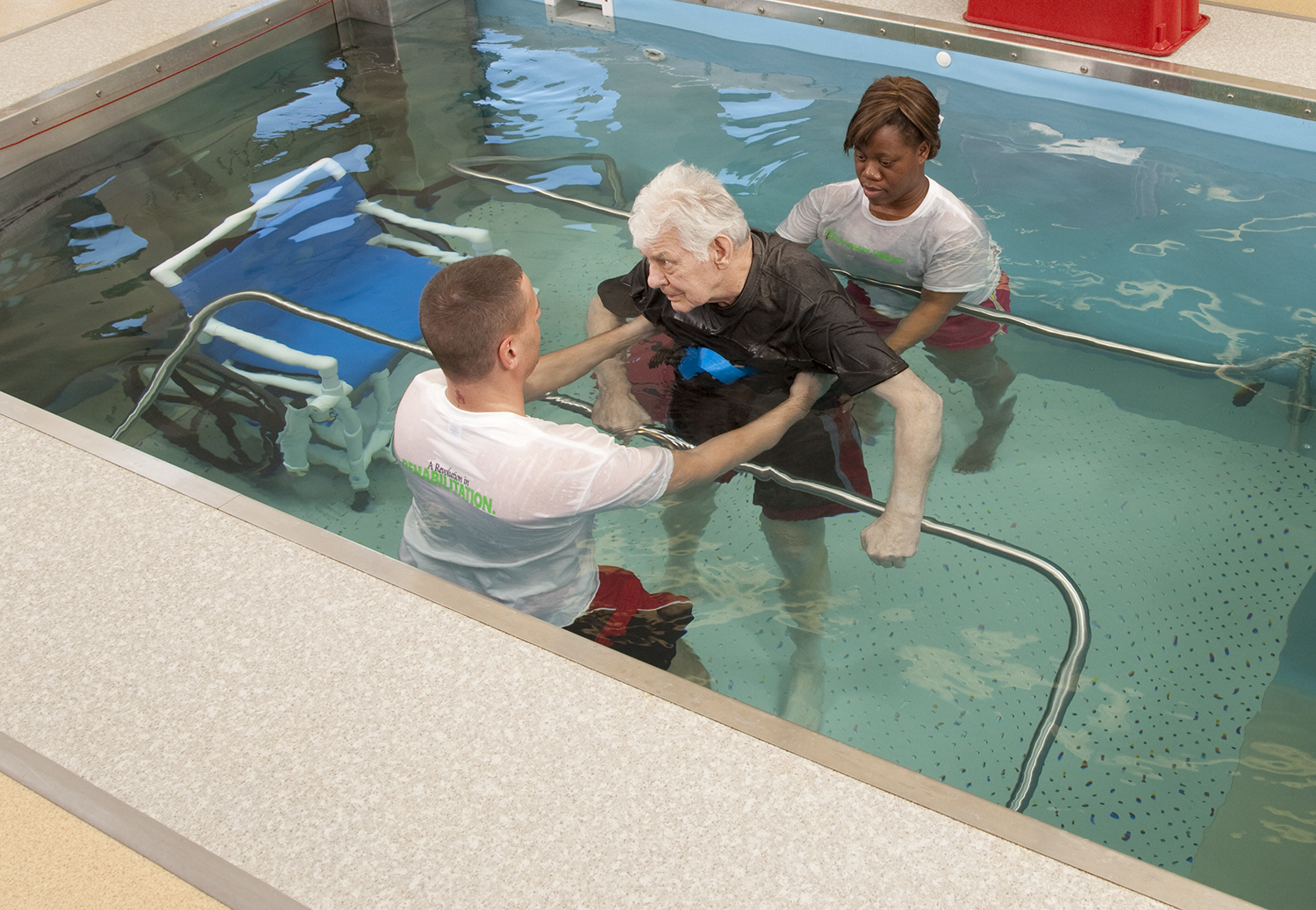 Photos above illustrate the moveable floor feature.
"The therapy pool will bring aquatic therapy to a new level in this region," said Alison Gilbertson, Foundation Director. "The community can help enhance the lives of many by contributing to the Therapy Pool Campaign."
Generosity and good works allows the Prairie Lakes Healthcare Foundation to enhance the quality of life of many who benefit from the regional reach of care of Prairie Lakes Healthcare System. "Make a splash" by contributing to our Therapy Pool Campaign through a tax deductible gift. You may donate online by credit card to this campaign by selecting "Make a Splash (Therapy Pool Campaign)" when completing the form, available by clicking the button below.