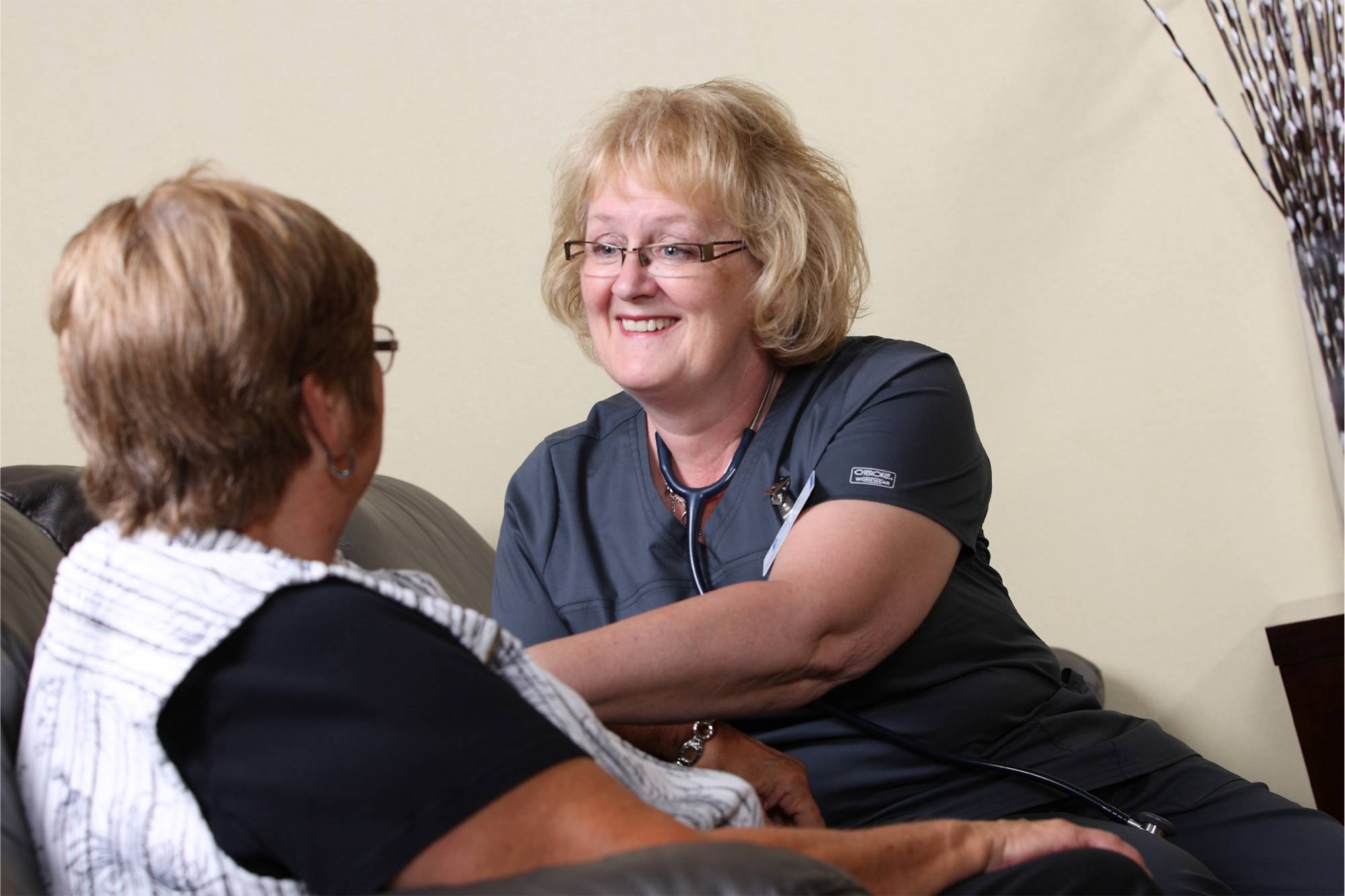 We recognize that caring for a loved one who is still living at home is difficult sometimes. Providing the care needed on a regular basis may not be realistic for family members. Prairie Lakes Home Health can help by providing professional nursing or personal care services - all in the comfort and privacy of the individual's home.
Types of services offered:
Nursing care
Social services
Specific services may include:
Simple dressing changes
I.V. therapy
Rehabilitation therapy
Emotional support
Personal grooming
Exercise
Other needs as directed by your doctor
There are several advantages to Prairie Lakes Home Health. Because these services take place in the home, they cost less than if the services were provided in a hospital or nursing home. Another advantage is convenience. Home care visits are planned around your loved one's schedule, providing flexibility and control.
Insurance
When ordered by a physician, Prairie Lakes Home Health services are certified to receive reimbursement from Medicaid and Medicare. Many other insurance companies make home care benefits available to policyholders. Our home care staff will gladly check individual benefits for you.
Location
Prairie Lakes Home Health is headquartered at Prairie Lakes Hospital in Watertown. Our services are available to residents in Codington, Clark, Hamlin, Grant, Deuel, Day and Roberts county, regardless of age, race, color, religion or national origin.
For more information about in-home services, contact Prairie Lakes Home Health at 605-882-7745.