As families throughout the Watertown area start to prepare to send their children back to school for the 2022-2023 school year, it is also a good time to schedule routine vaccinations to ensure your family is safe all year long.
With school back in session, we must remain diligent in protecting the health of our children, families, and communities to reduce the spread of vaccine-preventable diseases.
Facts about Routine and COVID-19 Vaccines:
Vaccines are safe and effective for your child to receive at the recommended age, and at the recommended dose.
Getting your young child vaccinated may reduce disruptions to childcare and in-person learning and activities.
Clinical trials and ongoing safety monitoring show that COVID-19 vaccines are safe for children 6 months and older.
Did you know your child may be eligible for free vaccines? CDC's Vaccines for Children (VFC) Program helps provide free vaccines to children who qualify.
COVID-19 vaccines and other vaccines can be given at the same visit.
To help families stay organized, here is a list of routine vaccinations suggested by age: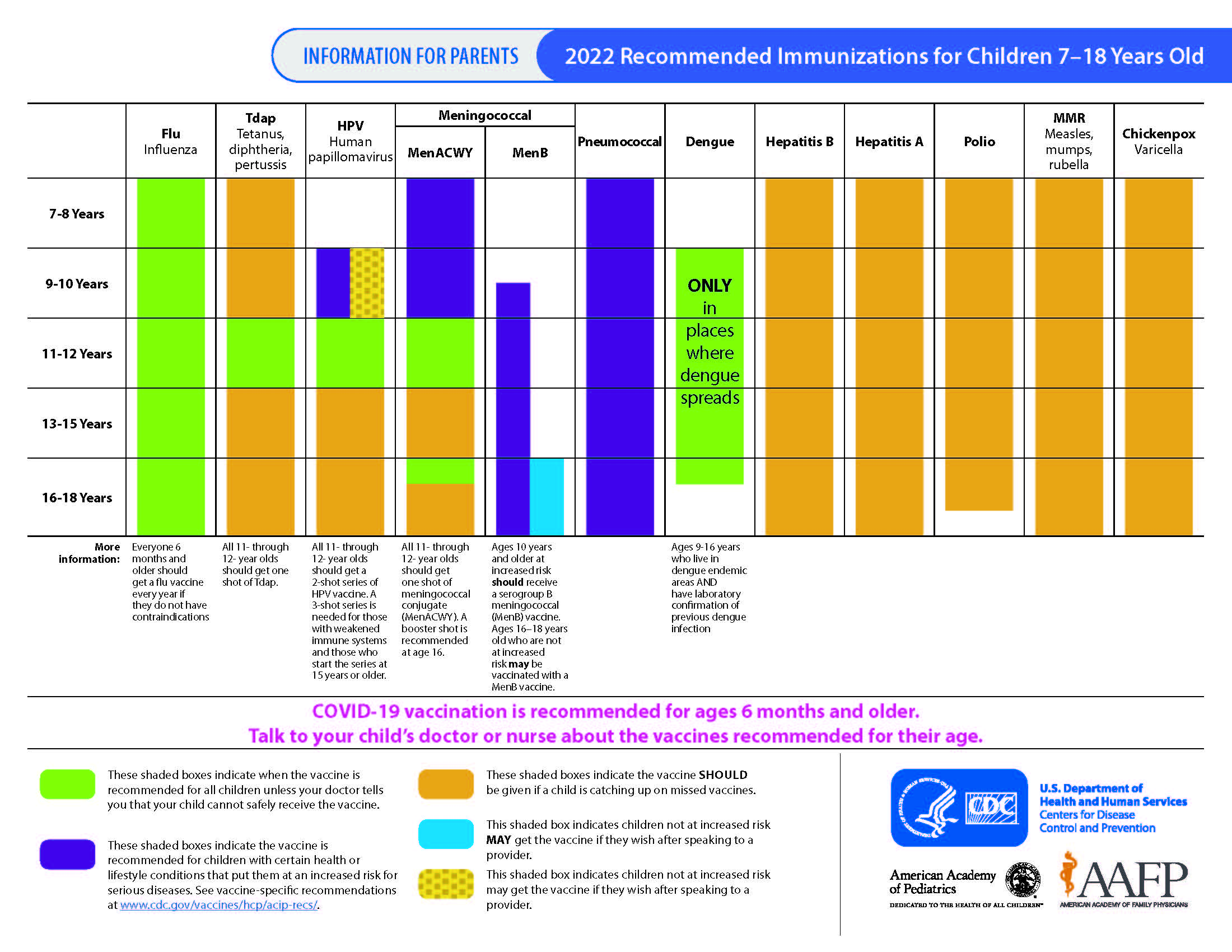 Source: Centers for Disease Control and Prevention 8/18/22 https://www.cdc.gov/vaccines/vpd/vaccines-age.html